Best Microsoft Office alternatives 2021
Microsoft Office is the best and widely used office suit in the computer market and users loves it. It's the first Office suit that many people ever used. However, it's not a free product and even commercial organizations sometime feel like expending excess amount of their budget and look for alternate solution for this popular office suit.
There is good news – there are free alternate solution available for Microsoft office.
We have listed the currently best Microsoft office alternative solutions this year.
Desktop Version
Office suits are traditionally offered as desktop applications and still many people find them easy. They work offline and still in some parts of the world there are computers not connected to internet. Below is the list of the desktop version of the alternative suits: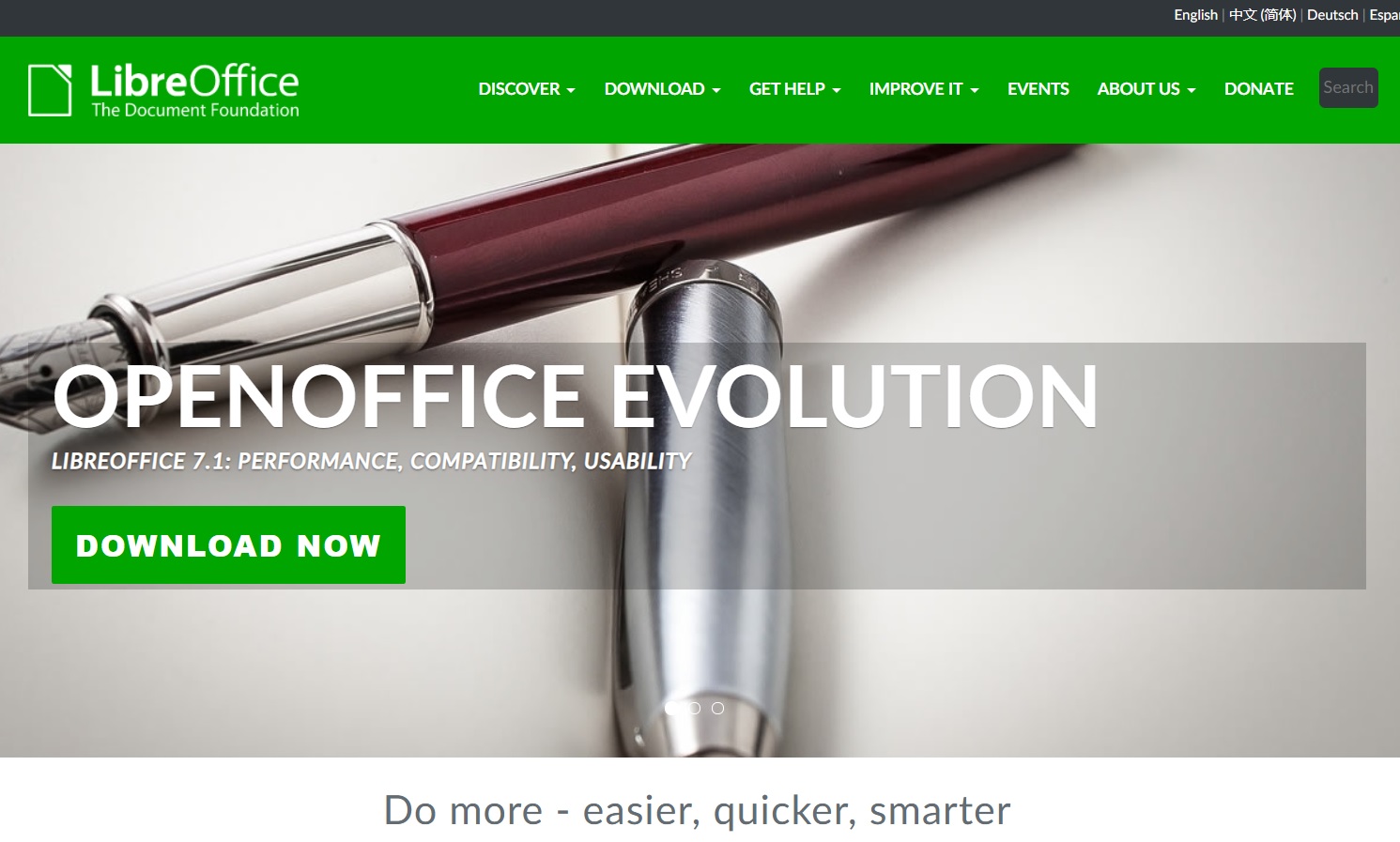 LibreOffice is very popular office suit. It's included in many Linux distribution as standard office suit, but it also popular in Windows community as free alternative. It has good compatibility with Microsoft office file formats. It's fork of Apache OpenOffice suit, split in 2010, but its better.
LibreOffice suit contains six programs: calc (similar to excel), Writer (Word), Impress (Power Point), Draw, Math and Base (similar to MS access database). Last three you will not find in any other office suit listed here. It is available in 110 languages.
LibreOffice by default uses Open Document file format (ODF), but it also supports and have option to save files in popular Microsoft Office formats. LibreOffice is the default Office solution in many Linux Distributions.
LibreOffice is available for Windows, Mac, and Linux computers and Android phones.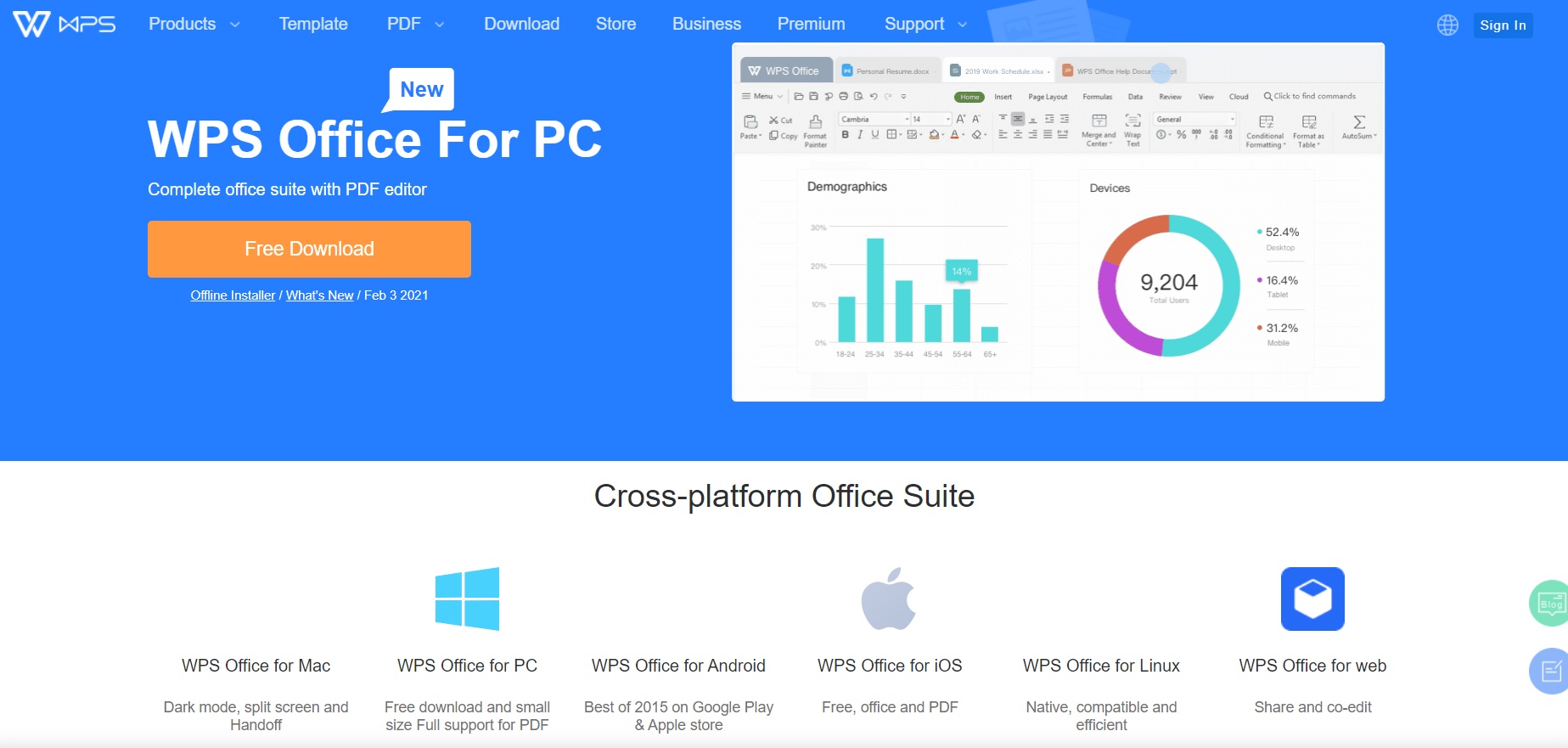 Offered by Kingsoft, WPS Office is the best closest Microsoft Office alternative. It has good compatibility with different Microsoft office file formats and it gives customizable layout feature where you can choose between ribbon menu layout and classic 2003 like menu bar option.
It's also offers to sync your files directly with the cloud storage straight from your desktop app. Its is the only one office suit in this category which supports all major platforms. Its available for Windows, Mac, Linux, iOS, and Android.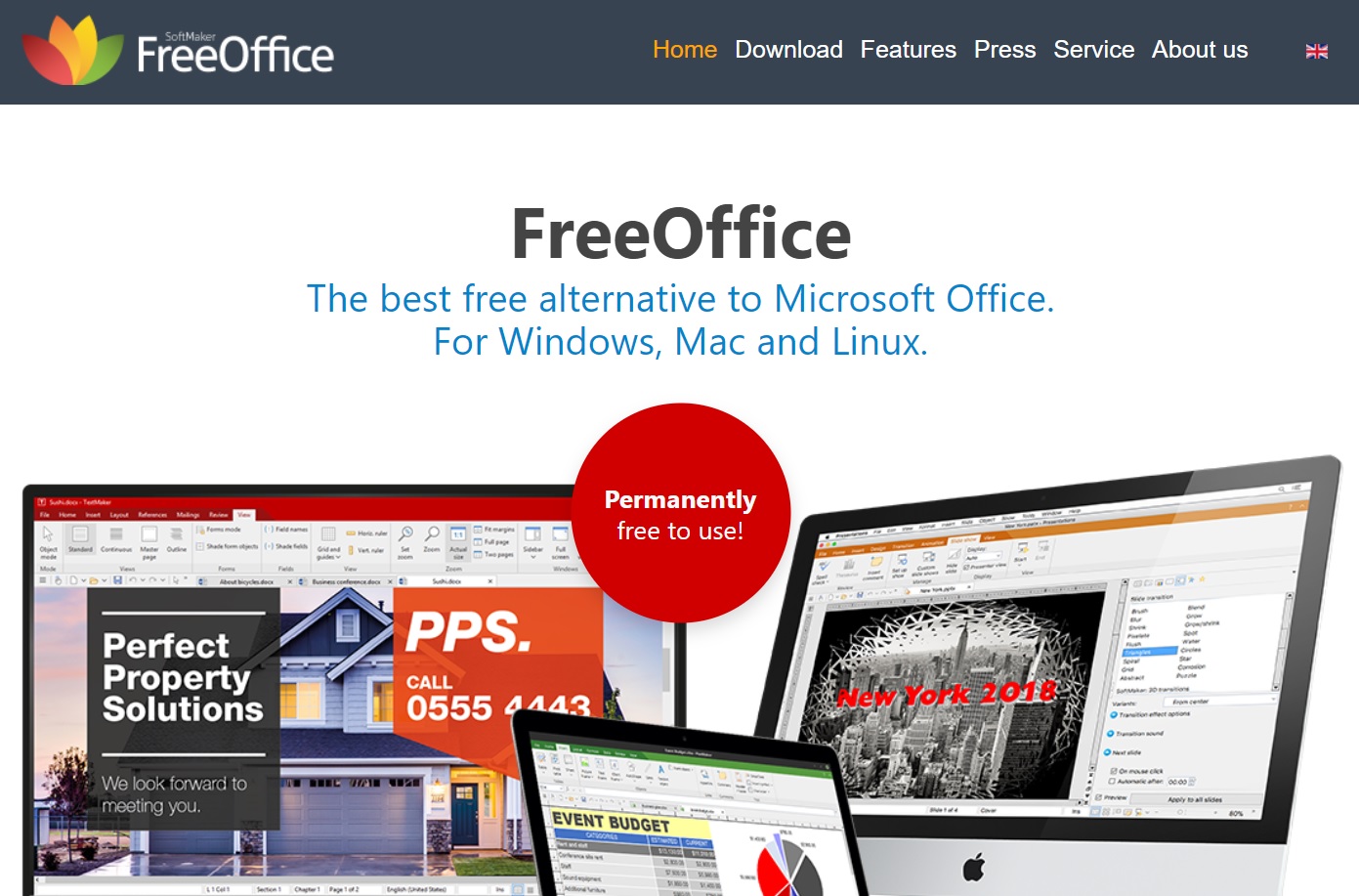 Offered by Softmaker, FreeOffice suit gives users word editing, spreadsheet and presentation software. It is offering office solution science 1987, same time when Microsoft office started getting popular on windows PC. It gives users option to select ribbon or classic menu in their office UI.
Its fully compatible with new and old MS office file formats, that means you can open and save MS doc file easily in this office suit.
FreeOffice is available for Windows, Mac, and Linux PCs and Android phones.
Cloud Version
Now cloud version of office software provide much more functionality, although they are not as fully featured as desktop versions, but still, they give all major feature that most people need for day-to-day work. Offline availability is also an issue with cloud based. However as more people are getting connected to internet, these cloud-based solutions are getting more popularity. Below is the list of some of the best alternatives to MS office as cloud solutions:
1. Google Docs
Offered by Google, Google docs is the most popular. Its collaborative feature is unparallel and also it is tightly integrated with other Google features like Google Drive, Gmail and search, which stand out comparing to any other office tool. It works well in chrome browser. Its simple look is loved by many people.
As its cloud based and works in browser, its available in all PC platforms and there is mobile app for Android and iOS.
2. Google Workspace
Formerly G-Suit, this is the cloud service provided by Google. But its paid version. It includes all feature of Google Docs and add extra features from Google products world like Gmail with custom business domain. Its better focused for business users.
3. Microsoft Office 365 Online
Microsoft also offers a cloud version of MS Office, with free and paid version. Free version includes most products useful for large public they use in their day-to-day work for example Outlook, Word, Excel and Power Point. Paid version includes all other Microsoft products and it based on the plan you choose.
It stores the files on OneDrive and in paid plans you get larger storage size in OneDrive.
So, these were the best alternative for Microsoft Office suit. Some are free and some paid, but it all depends on end users need. Most people use only few products of office suit and that higher price tag not practical choice for those people. Paid options like Google Workspace gives best option to businesses as they can customize it according to their business and their employees can collaborate on single file real time which saves their time and cost.