YouTube Analytics Now Gives Currency Change Feature
Every one wants to see their earning in their local currency. Recently YouTube has given a good news
for YouTubers who are associated with YouTube's partner program. YouTube has introduced a new currency
change option. It means if your currency is not US dollar then now you have an option to change the
currency in analytics to your currency.
Users can access this feature from the little gear icon at the top of the analytics page. These settings include Currency, Default Time Period and Default frequency for charts and tables.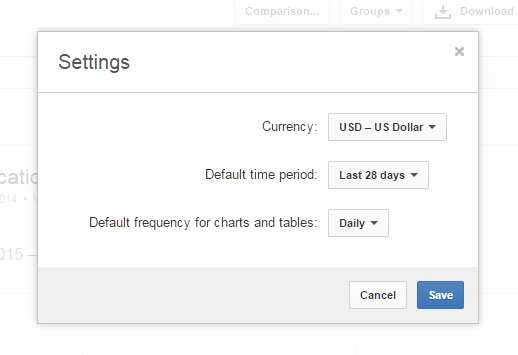 Earlier users had no option of selecting their default language and they had to use US dollar as their
currency. This was problematic for many users who were not from US or countries where US dollar is not
used as currency.