Youtube Added a New Realtime Analytics Feature
Google has boosted up Youtube analytics feature. Recently youtube has added a new realtime analytics feature in it's bulit-in analytics of youtube channel. Now with the help of this new feature channel owner can know who has visited his channel in last 48 hours. This feature shows two panels of view reports one for last 48 hour views and second for last 60 minutes. This feature is so cool that the reports automatically refresh at every 10 second. In this way it gives you really a realtime analytic experience.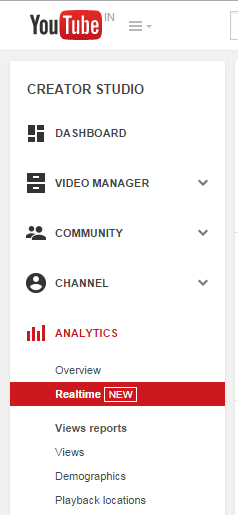 However with this cool feature filtering and other customization is disabled. It means geographic filter, report downloading , date picker and comparison features will not work with realtime analytics. The two graph reports Hour-by-hour data ( which shows last 48 hour data ) and Minute-by-minute data  ( which shows last one hour data ) both use the local time zone of  user from his computer setting.